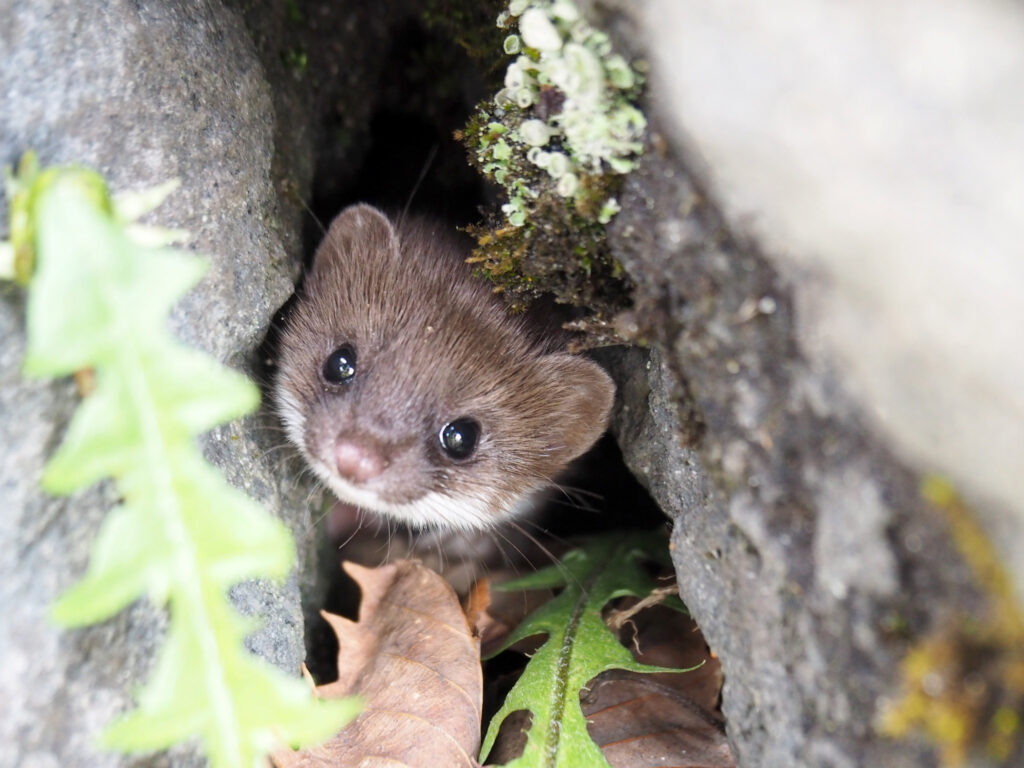 The word "Kogen" in Shiga Kogen means "Highland", and as the name implies, this area is based at altitudes ranging from 1300m to 2300m above sea level.
Shiga Kogen is part of Joshinetsu Kogen National Park, one of 34 national parks in Japan, and is located in the centre of Honshu, where dynamic natural scenery can be enjoyed throughout the four seasons.
In the green season, there are 19 trekking trails ranging from short walks to long one-day walks, you can enjoy them with a map, updated information and the appropriate mountain equipment. We always welcome your visit to get the latest information from us.
The snow-covered winter mountains are one of the largest snow resort in this country and the high altitude creates excellent "Japow" which are enjoyed not only by skiers and snowboarders but also by snowshoe trekkers!
The Shiga Kogen Nature Conservation Centre is located in the centre of Shiga Kogen and serves as a nature information desk, providing information on the flora and fauna of Shiga Kogen and updated trekking trail information.
We always welcome you as your first stop at Shiga Kogen!
The Shiga Kogen Guide Association, which is also attached to the Nature Conservation Centre, guided trekking tours in the green season and snowshoe tours in the snowy winter season. All our guides are highly versed in the local nature, culture and history.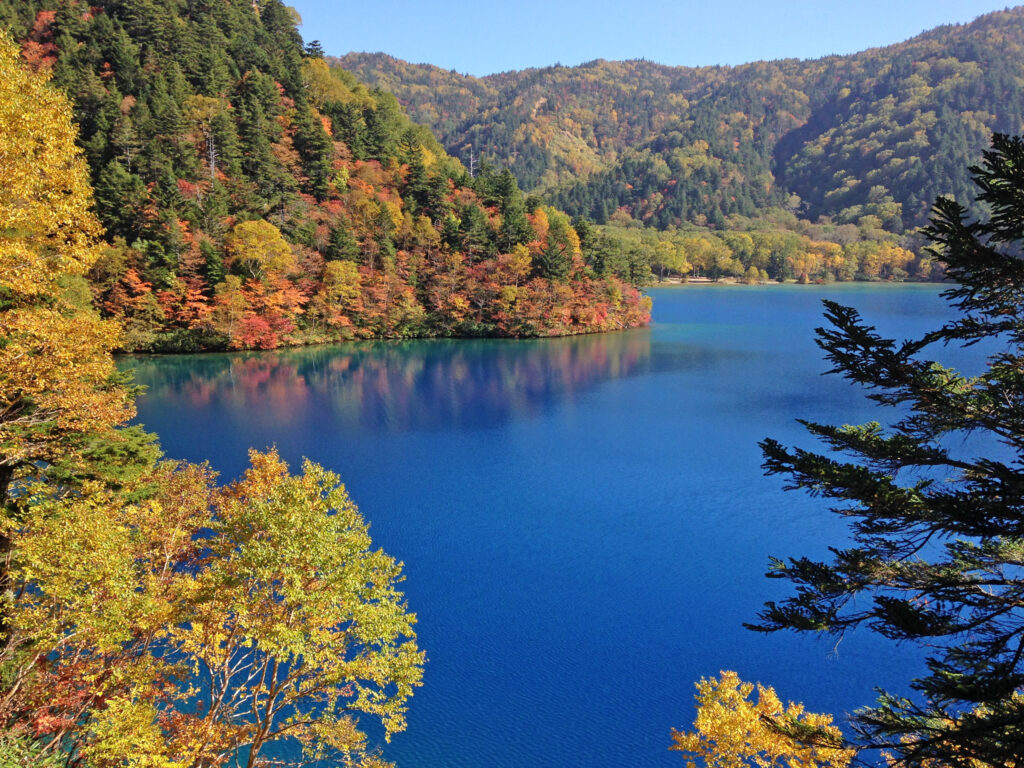 Shiga Kogen Nature Conservation Centre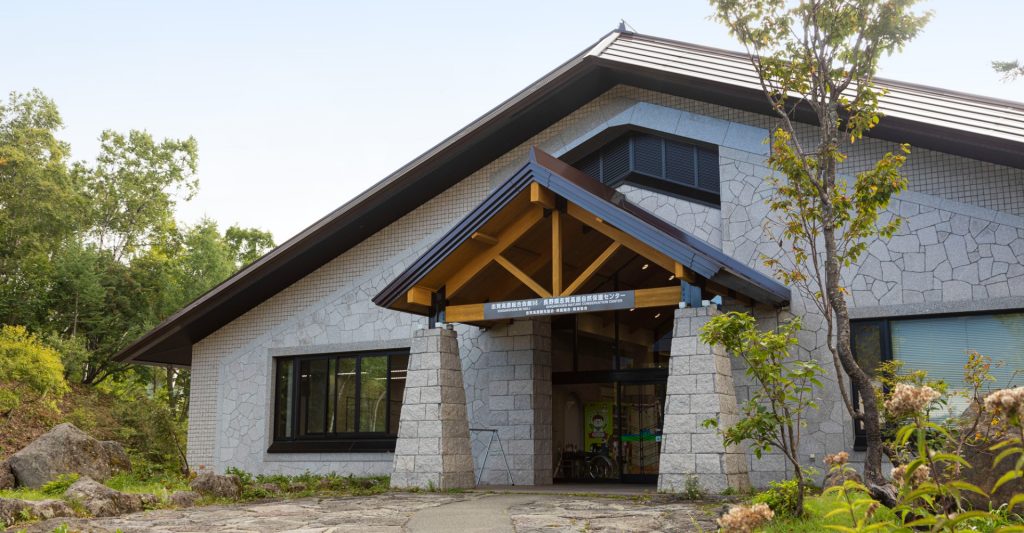 Please visit our Nature Conservation Centre before you go into the wild.
It is always good to have a bit of knowledge about the local area which makes your adventure more valuable and fun!
You can learn about the history, culture and origins of these landscapes and have good connections to nature.
Open all year round from 9:00 to 16:00
Free Wi-Fi / Free Admission
Shiga Kogen Guide Association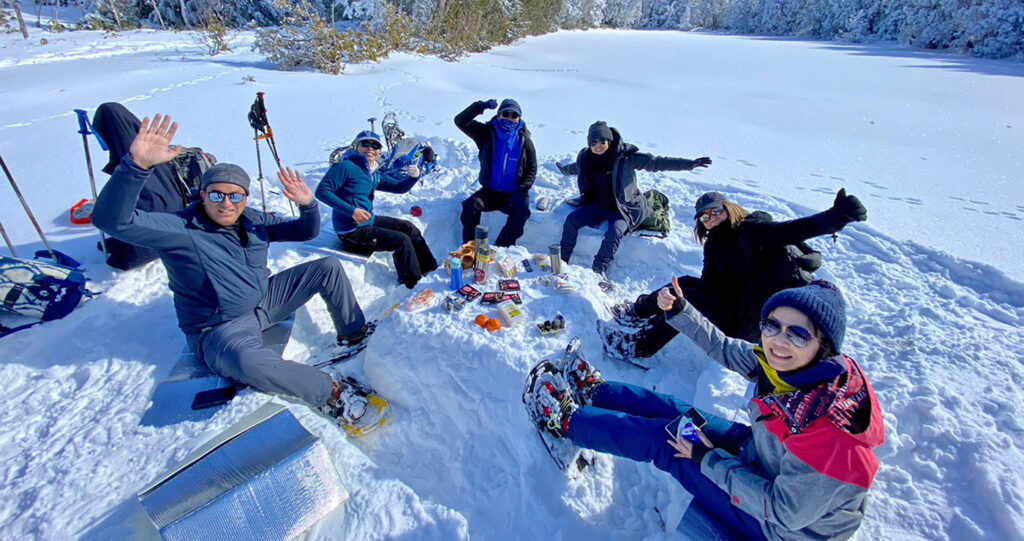 We were found to provide visitors to Shiga Kogen with the opportunity to enjoy the area more deeply through summer trekking tours and winter snowshoeing tours.
We also carry out important missions such as trail maintenance and clean-up activities for the conservation of the natural environment and sustainable development.
Office: Shiga Kogen Nature Conservation Centre
Guided Tours
The plants that change their form as the seasons change,
The tracks left by wary wildlife,
The history that has been built up over the years, but is rarely seen by eyes,
The culture that is still being passed down to the present day,
Spending your own time in nature is a luxurious way to spend your time.
But you will surely be able to experience Shiga Kogen from a new and deeper perspective by joining our tours
Our Thought and Activities
Our lives have long been supported by the abundant nature of Shiga Kogen.
And the fact that this nature has been preserved in such abundance even today is thanks to the efforts of our ancestors, who have carefully looked after it for their descendants.
And it is precisely because the nature of Shiga Kogen and the local people have been kept in good balance with each other, this area has been designated a national park as a 'national treasure' and also it was the first UNESCO Biosphere Reserve in Japan to be recognised globally as a 'model area for promoting sustainable society'.
As community-based guides here, we are not only familiar with the natural origins, history and culture of this region, but we also get people to know more about Shiga Kogen through our tours.
We also carry out various activities to encourage people and nature can continue to live in harmony.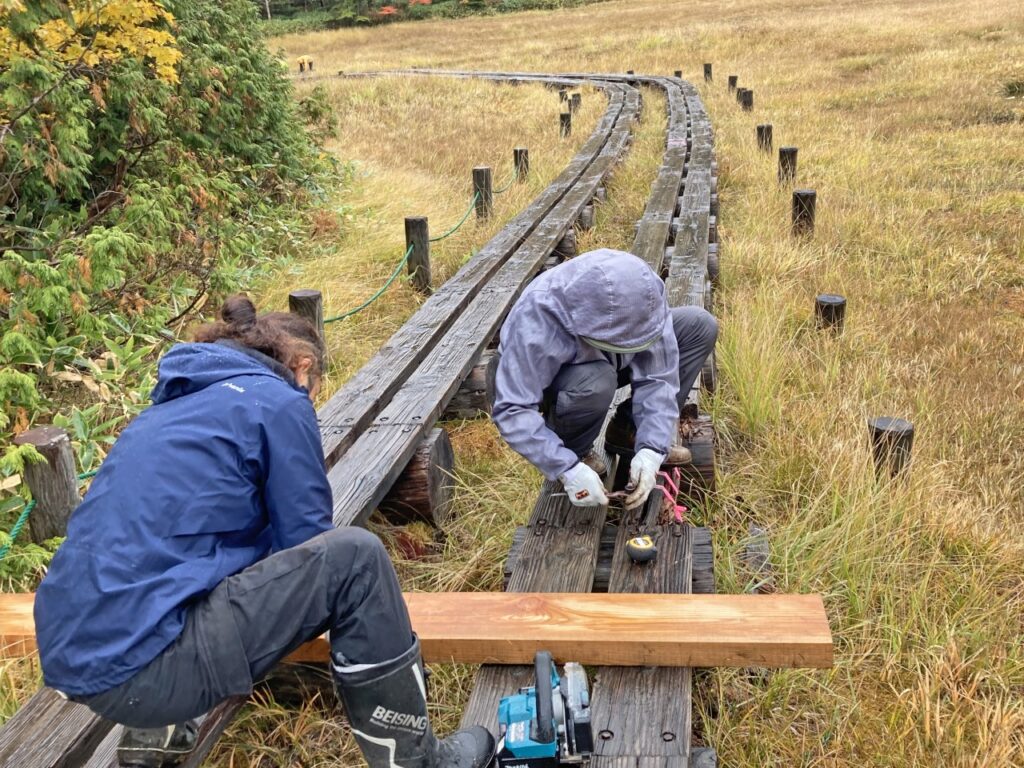 Our Locations
ShigaKogen Nature Center / Shiga Kogen Guide Association
《Address》 Shiga Kogen Sougoukaikan 98 – 7148 Hirao, Yamanouchi, Shimotakai District, Nagano 381-0401
《Phone》+81269-34-2133
《Email》guide@shigakogen.gr.jp
How to get to the Shiga Kogen
Tokyo station to Nagano station(Shinkansen)
Tokyo Station → Hokuriku Shinkansen (Bullet Train) → Nagano Station
Nagano station to Shiga Kogen(Direct Bus)
Nagano Station → Direct Bus (East Exit Bus Stop #23) → Shiga Kogen Ski Resort!
Nagano station to Yudanaka station(Railway)
Nagano Station → Nagaden Railway → Yudanaka Station
Yudanaka station to Shiga Kogen(Regular Bus)
Yudanaka Station → Regular Bus Service → Shiga Kogen
Official link
News