Snowshoe Tours in Shiga Kogen
Snowshoe Tour is a fascinating opportunity to get away from the crowds and getting touch of local wild life.
"Kogen" means Highland. Our field is altitude between 1300m to above 2300m high with Japanese sub alpine forest.
Do you know the characteristic silence of winter forest? Have you hiked through the native forest? Can you imagine the feeling of strolling round pristine snow field?
Let's get back to nature and experience all!
You can choose either PRIVATE or GROUP Tour. A Guide can take up to 5 people.
Prior booking is essential.
Event dates for the Snowshoe Tours: january 14th to march 26th 2023.
【Private Tour】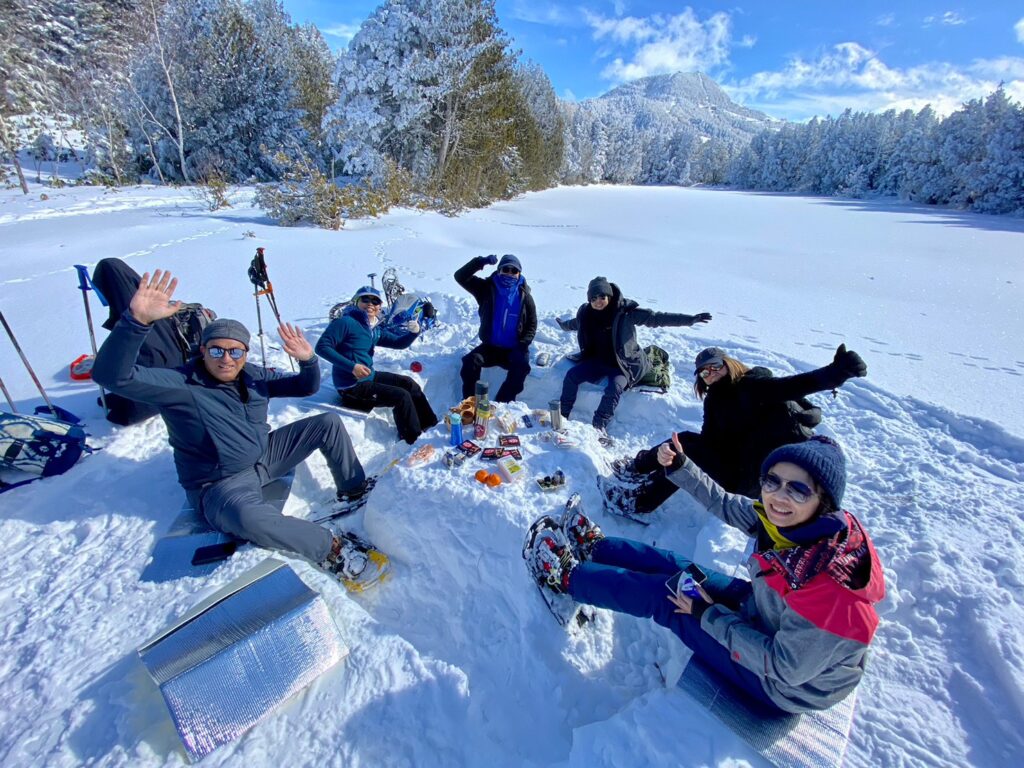 Customise the tour just for you!
1 guide can take up to 5 people and there are various courses you can go to.
We customise your tour according to your requests and the day's conditions.
〈Time and Price〉
Tour operation from 9:00 to 15:00
Up to 2 Hours 13,000 JPY
Up to 3 Hours 16,000 JPY
Up to 4 Hours 19,000 JPY
Up to 5 Hours 22,000 JPY
Price includes: A guide and Insurance
☆Private tour does NOT include any gears. Snowshoes and poles set rentals available for 1,500JPY/per person.
〈Meeting Place〉
Depending on which route we go on the day.
【2 Hours Group Tour (AM or PM)】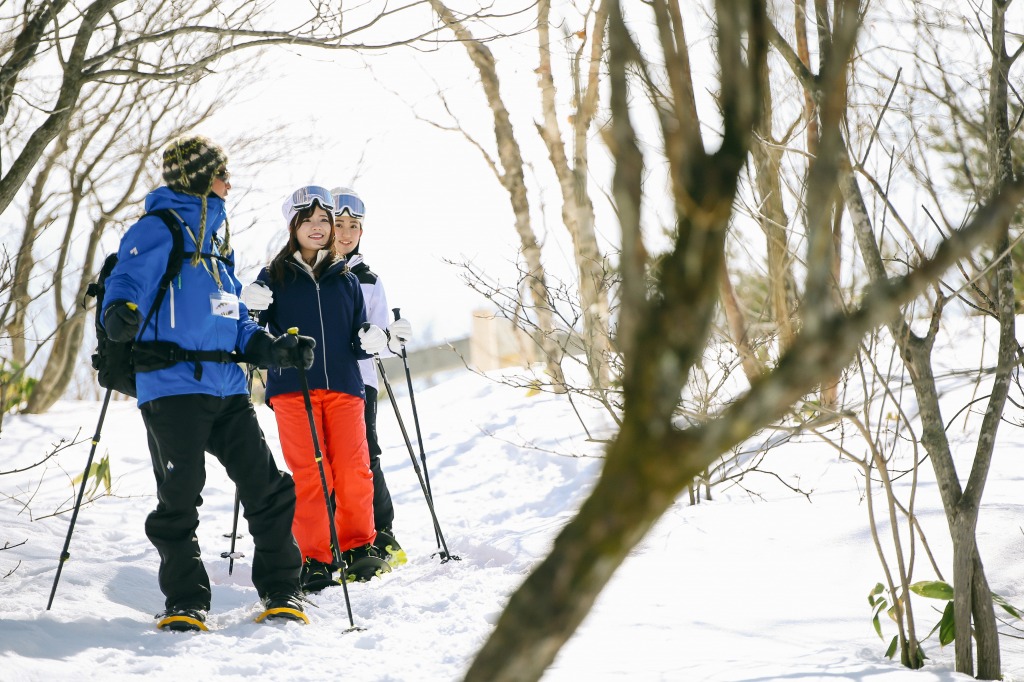 Fitness Level ★☆☆☆☆
Actual snow walking is up to 1.5 hours.
Tour area is around Hasuike-Pond. This tour is suitable for people who want a little bit of snow experience.
〈Tour Time〉
AM 9:15 – 11:15
PM 13:30 – 15:30
〈Meeting Place〉
Shiga Kogen Nature Conservation Centre (Across the road from Shiga Kogen Yama-no-Eki Bus terminal)
*Free parking is at Yama-no-Eki Bus terminal or behind the building
〈Tour Price〉
Adult: 4,000J PY
Child (6 to 12 YO): 3,000 JPY
〈Price Includes〉
Guide, Insurance, Snowshoes and poles
【3 Hours Mountain Top Group Tour (AM)】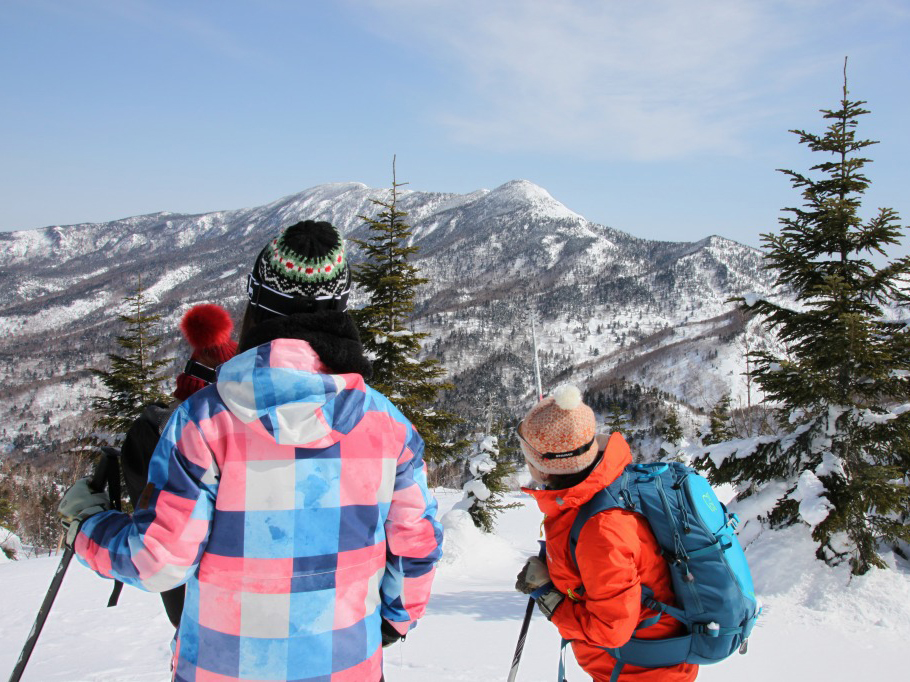 Gondola take you up! Enjoy the panoramic view from 2000m!
Actual snow walking time is up to 1.5 hours.
Beginners welcome! Gondola will take us up close to the top!
Mt. Yakebitai course starts with walking in winter jungle towards large snow field with panoramic view.
Beginner can also enjoy with NO up/down hill. Fitness Level ★☆☆☆☆
Mt. Higashidate course needs a little bit more fitness level as we walk up hill. Mainly walking in the forest.
There is a restaurant at the top of Gondola Sta. You can stay longer after the tour and enjoy the lunch with a view if you wish. Fitness Level ★★☆☆☆
〈Tour Time, Courses & Meeting Place〉
9:30 – 12:30
Mt. Yakebitai Meeting at Mt. Yakebitai First Gondola Bus Stop
Mt. Higashidate Meeting at Hoppo Onsen Bus Stop
〈Tour Price〉
Adult: 8,000 JPY
Child (6 to 12 YO): 6,000 JPY
〈Price Includes〉
Guide, Insurance, Return Gondola, Snowshoes and poles
【What To Bring】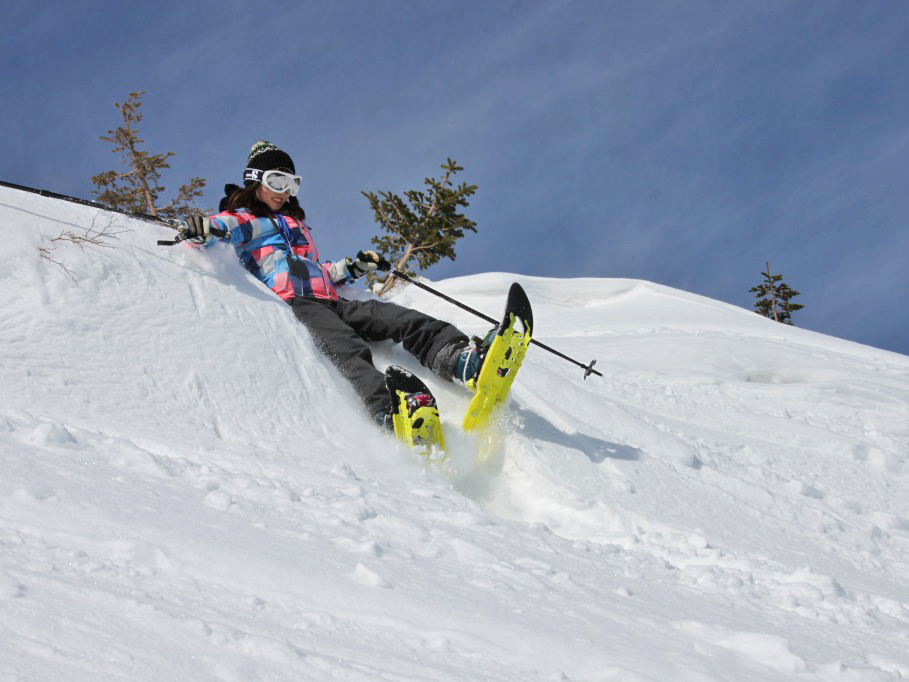 ・Warm, waterproofed winter outfitting just like going for skiing
・Winter snow boots are necessary to avoid getting wet and cold
・Sunglasses or goggles AND sunscreen
・Gloves
・A backpack
・Drinking water or juice
・Lunch or snacks ONLY IF you are on full day tour
☆Snow boots rentals available at "ALPINA SPORTS" in Yamano-Eki Bus Terminal.
【Snowshoes & Pole Rentals】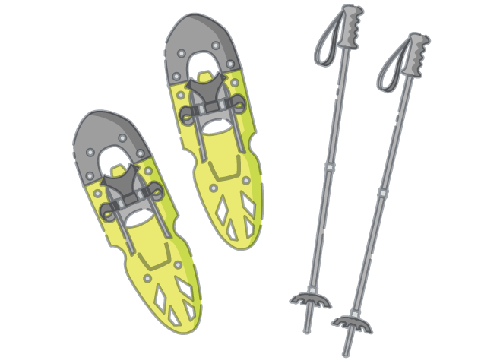 Want to go for self-touring?
We have Snowshoes & Pole rentals for 3,000 JPY/per person
Available from 8:30 to 16:00
【Important Notes】
・We accept ONLY CASH.
・Required fitness level may change with snow depth.
・Shiga Kogen Guide Association have the right to cancel tours due to inclement weather conditions.
・We do not have transportation services. Please use your own transfer or public transportation.
・There is no super market or convenience store in Shiga Kogen Area.
【How To Make A Booking】
Email: guide@shigakogen.gr.jp
Please feel free to contact us for any questions or concerns!
【Getting To Our Base in Shiga Kogen】
Shiga Kogen Guide Association(ShigaKogen Nature Center)
《Address》 Shiga Kogen Sougoukaikan 98 – 7148 Hirao, Yamanouchi, Shimotakai District, Nagano 381-0401
《Phone》+81269-34-2133
《Driving your Car》https://www.shigakogen.gr.jp/english/access/index.html
《Public Transfer》https://www.shigakogen.gr.jp/english/topics/shiga-kogen-bus-service-information.html
《Regular Bus Time Table》https://www.nagadenbus.co.jp/local/pdf_TIME/YDS02.pdf